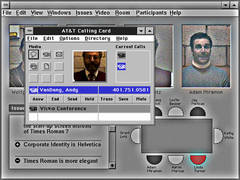 AM+A designed and produced the UI / branding for a research prototype of advanced telephony applications.
Posted on 21 July 2008 in
Archives
|
No Comments »
You can follow any responses to this entry through the
RSS 2.0
feed. Responses are currently closed, but you can
trackback
from your own site.